on
August 4, 2013
at
12:01 am
I love stories about kids going on quests in bizarre worlds. There's the obvious "Alice in Wonderland" or "The Wizard of Oz." But then there's all those great movies too! "Spirited Away," "The Labyrinth," "Pan's Labyrinth."
I don't quite understand why all the greats are about little girls, but they are.
Step into any art college and you're bound to run into at least twenty different artists who have been inspired at some point by these kinds of stories. Check online and the number raises to the hundreds of thousands.
That said, when was the last time you read one about a girl of color?
Have you even heard of many?
Here is an excellent one: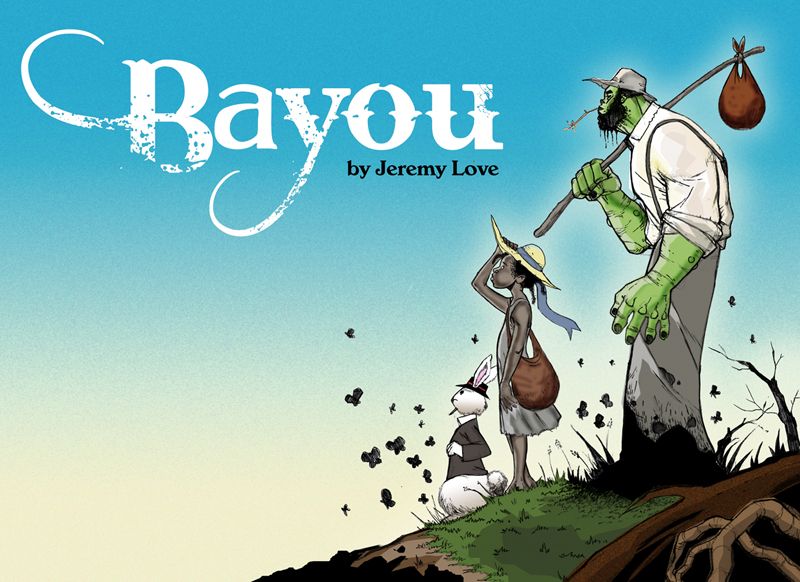 Jeremy Love has made two volumes of Bayou and I am itching for the third. His work is sincere, playful and terrifying.
Set in antebellum New Orleans, Lee Wagstaff is a sharecropper's daughter who gets hurdled into a fantastic mirror world to find her best friend and perhaps her father as well.
Love's work is captivating. On the one hand he provides a loveable cast of characters in a magical world that brings you back to that same child-like wonder you might have felt while reading C.S Lewis or L. Frank Baum. On the the other hand Love's depiction of racism and violence is brutally unflinching: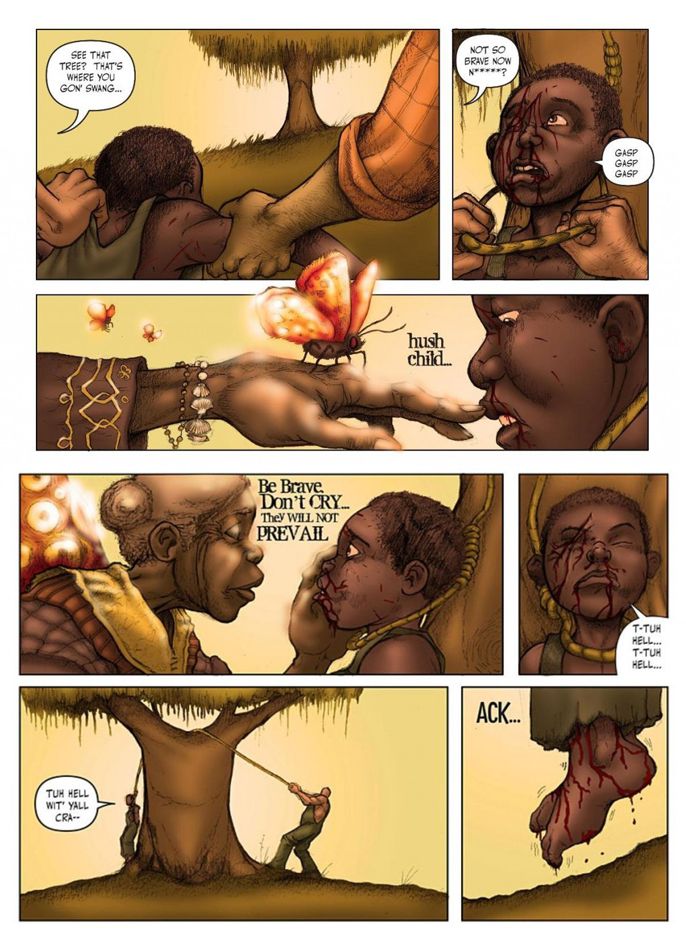 Frankly I've grown so very weary of the same old Victorian Era white girls. I'm sick to death of spoiled rich white girls going on magical adventures and saying things like "Oh heavens!" or "Goodness me what ever shall I do?" While staying true to fiction Jeremy Love brings to light a traumatic history that America would rather not talk about.
His character Lee possesses none of the traits that seem so typical in these other stories. She is brave and moralistic and even when she bumbles there is a grace about her which reassured me each step of the way.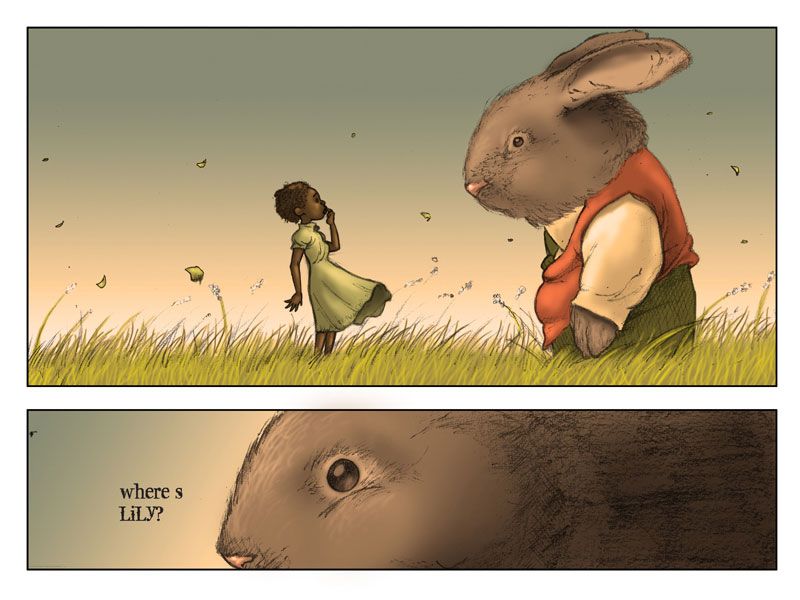 Each time I go the library or book store I see more comics coming out drawn and written by artists of color, expressing (or not) stories that have gone untold for far too long.
Jeremy Love is a professional artist so make sure to BUY HIS BOOKS!