on
July 30, 2013
at
12:01 am
Every year my family and I go on vacation to Cape Cod and for the last three years I use the trip as an excuse to read as many comics as we can get our hands on. This year Alex and I took out a whopping 23 comics from our library. I'll be reviewing them all with each post!
* * *
The comic I was most excited to read during vacation was Osamu Tezuka's "Message to Adolf" which came in two tomes and had, by far, the best cover art of all the 23 books.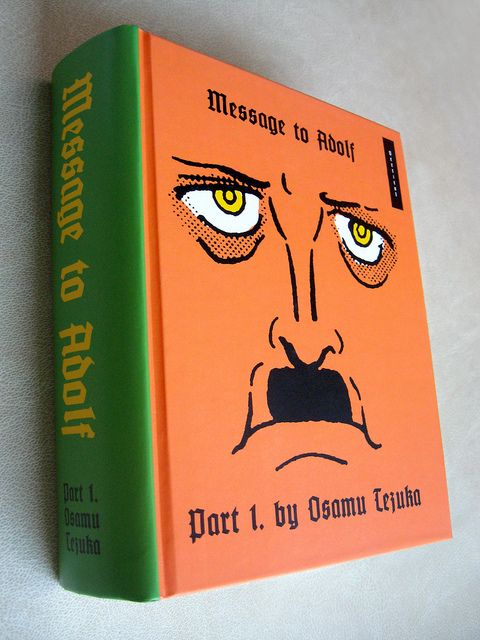 Tezuka is often referred to as "the grandfather of manga." He came up with Astro Boy and I know you've heard that name.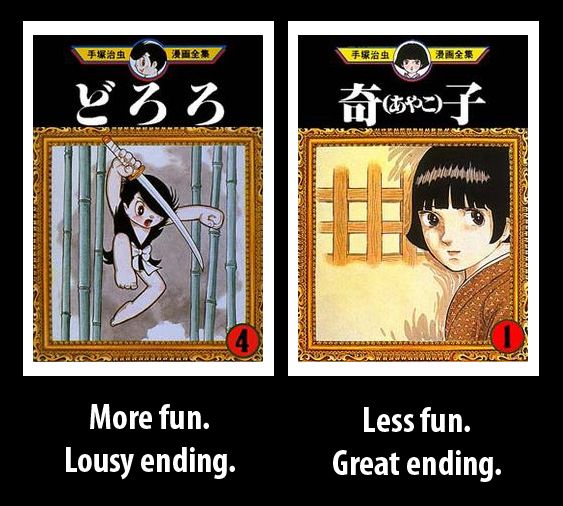 My first Tezuka comic was a series for kids called "Dororo." I loved it. As Tezuka later strayed from making works for children he focused more on darker subjects like in his work "Ayako" which recounts the abuse of a little girl for the sake of family honor (with several other story arcs from mob bosses to government assassinations).
"Message to Adolf" is understandably incredibly dark. The story was inspired by the claim of Hitler's heritage by Hans Frank during the Nuremberg Trials. The hero(s) of the story stumble upon documents proving that Hitler is of Jewish blood. As they fight (for many reasons) to expose the truth they all meet with unending trials and tribulations from Gestapo members, secret Japanese police, and their own personal turmoils. Also World War Two is happening around them. The book is grim.
I was immediately drawn to "Message to Adolf" because I never understood the relationships within the Axis Powers. Truthfully I don't normally go for historic fiction, especially centering around World War Two but Tezuka balances story and reality seamlessly. I was afraid at the beginning of my vacation that it would take me more than two weeks to read the 1249 pages of Tezuka's work. It took less than I week, I could hardly put it down.
Classic Tezuka's illustrations are dated and cartoonish, but I haven't seen depictions that felt so real since "Maus." The story is labyrinthine, heart wrenching, fascinating, and truthful. This could have easily been just another spy flick but it was definitely one of my favorite books of the vacation.
I've been avoiding Tezuka's eight book epic on Buddha but after "Message to Adolf" I kind of want to tackle it as soon as possible.