on
December 2, 2013
at
12:01 am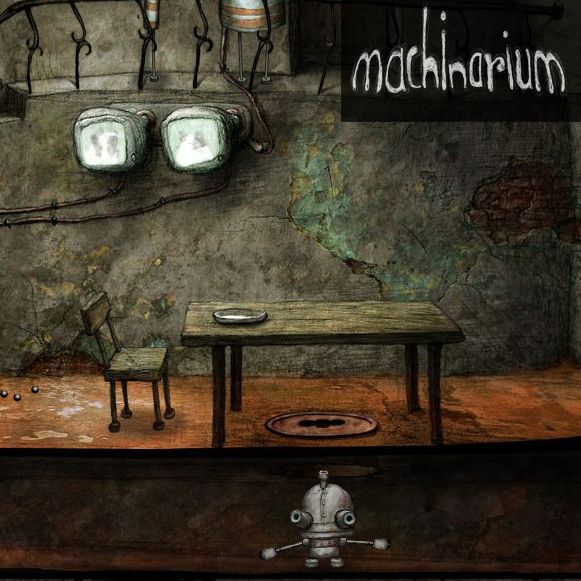 My brother and I both grew up with computer games, and in fact he went on to become an animator for a game company. Their latest game Deer Hunter 2014 is the most popular smart phone game right now. You can check it out HERE
For a while the honor of giving games as gifts fell to our parents but now it is my brother who is the bringer of games. He gave me the Orange Box, Aquaria, Quake 4…
Two years ago he gave me Machinarium and I think 30 seconds into the game I said "this is one of the best games I've ever played."
Machinarium falls under my favorite "point and click" game of all time, and from the second it starts up it is a banquette of the senses. From the wonderfully rich visuals to the beautiful music of Tomáš Dvořák (aka Floex), Machiarium offers a level of beauty that no other game has come close to in my experience.
Machinarium suffers a single setback, the story is the rather tired "helpless damsel in distress" plot that we've plowed through time and time again. Otherwise the complex puzzles and adorable character interactions make Machinarium a timeless game.
The game was made by Amanita Design, which I only mention out of fondness for previous titles such as Samorost, and Samorost 2. I have to say that after Machinarium their latest game "Botanicula" was a bit of a let down for me. Standard plot (good vs evil) but without a lot of the innovations that made Machinarium so wonderful. It felt like a retreat to their previous titles, which were fun, but not terribly engaging after the first play.
They are in fact working on a Samorost 3, and have gifted us one of the worst game teasers I have ever seen:
Oh well.
I loved Machinarium so much that it inspired my art for months after I played the game. Basically all of my "interiors" are directly inspired by the art from this game. If you haven't played it, I seriously recommend you do so. I'll leave you with one of said inspired works: