on
September 23, 2013
at
12:01 am
When Alex and I had to move out of our apartment we quickly realized we wouldn't have access to our room mate's Netflix account. Which meant we had to finish the last three season in three weeks. Anyone who knows the series knows that this is not a good idea. There's so much devastation towards the end you really have to pace yourself, which we didn't. Sometimes it was too much:
Sometimes I think I read too many comics from or about Japan. Could it be? Am I becoming the dreaded "Otaku?" But I can't help it! So many of them are too good to pass up!
Take for example, Ryan Inzana's "Ichiro."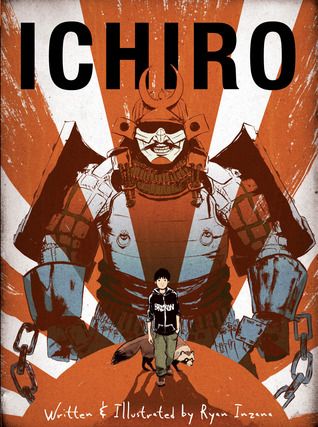 Ichiro is the story of a boy flung into the Japanese spirit realm, but Inzana doesn't just leave it there. Ichiro is a complex character, and the themes running through out the book are just as deep. Inzana's book tells of family, the pain of growing up, and history (more specifically our place in it).
This book is a good example of the writing not overwhelming the art, and the art not overwhelming the writing.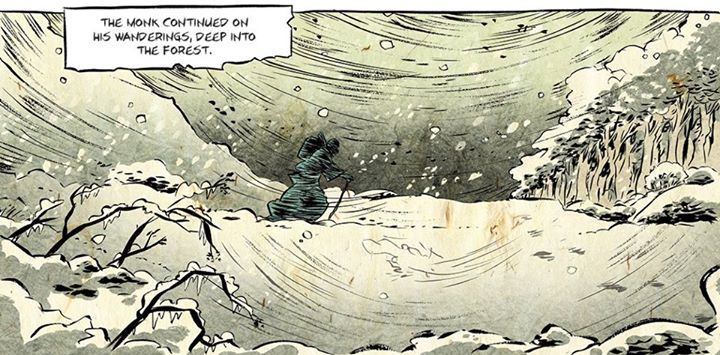 Ichiro has its ups and downs, in the beginning I found it hard to put down, but near the middle I grew a little weary of the inevitable "Where I am??? What's going on???" But that simply comes with the territory. At the end I was hooked again, and finished the book perfectly satisfied.
Ryan even made this awesome animated trailer for the book, an idea I might have to steal when it comes time to self publish The Pet. Check it out!
Ryan Izana has a lovely website and I encourage you to CHECK IT OUT. I learned from here that he has a new book out, so I'll definitely be keeping my eyes peeled for it!