on
August 25, 2013
at
12:01 am
There are a number of animators that dabble (if not proliferate) in comics. One such renaissance man is Guy Delisle.

Check out his nifty website!
Also there's this little extract from his animation "Xavière"
Guy Delisle is known for his travels to other countries, and the ensuing comics that emerge from his experiences there. The first book I read of Delisle was "PyongYang: A Journey in North Korea" which I found absolutely fascinating. I went back to the library and got out his other book "Burma Chronicles" which was equally good. On vacation I read "Jerusalem"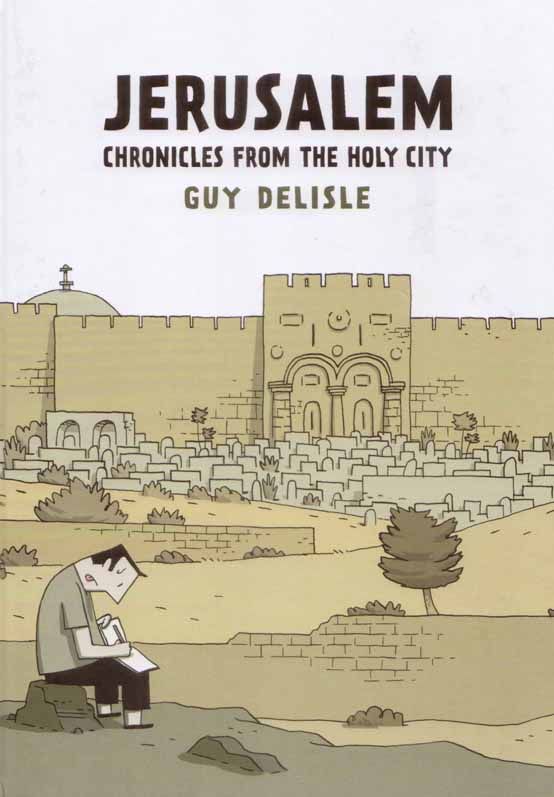 Frankly I expected to find the same gripping tension that I found in the pages of PyongYang, but I have to say it was a very different book. The Holy City is a maze of checkpoints, security restrictions, and barriers. As a result, Guy Delisle frankly didn't have too many adventures outside of site seeing. I have to say I found the book dull in comparison to his other work.
Check out this page from Jerusalem…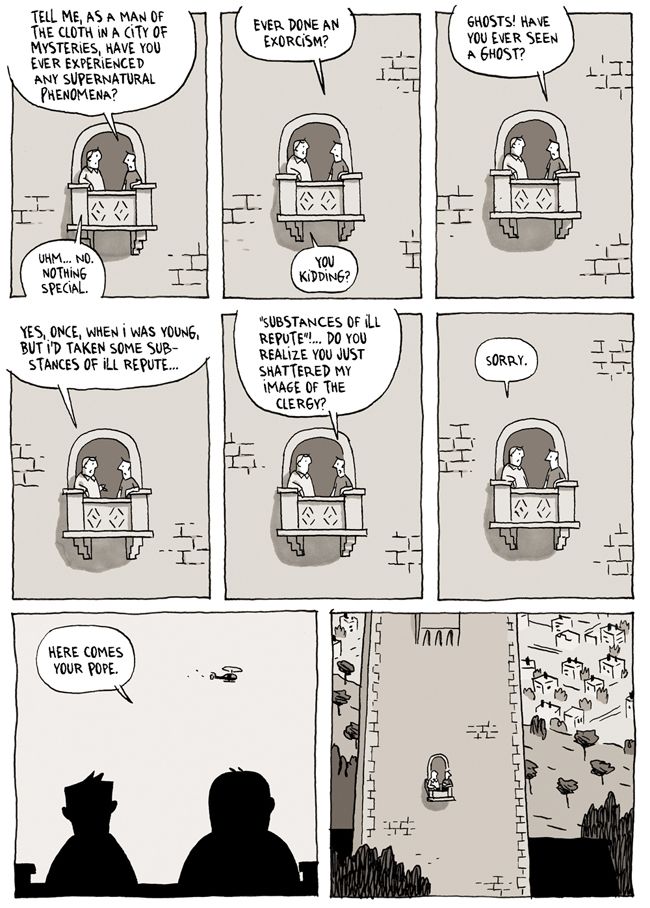 …compared to this one from Burma Chronicles: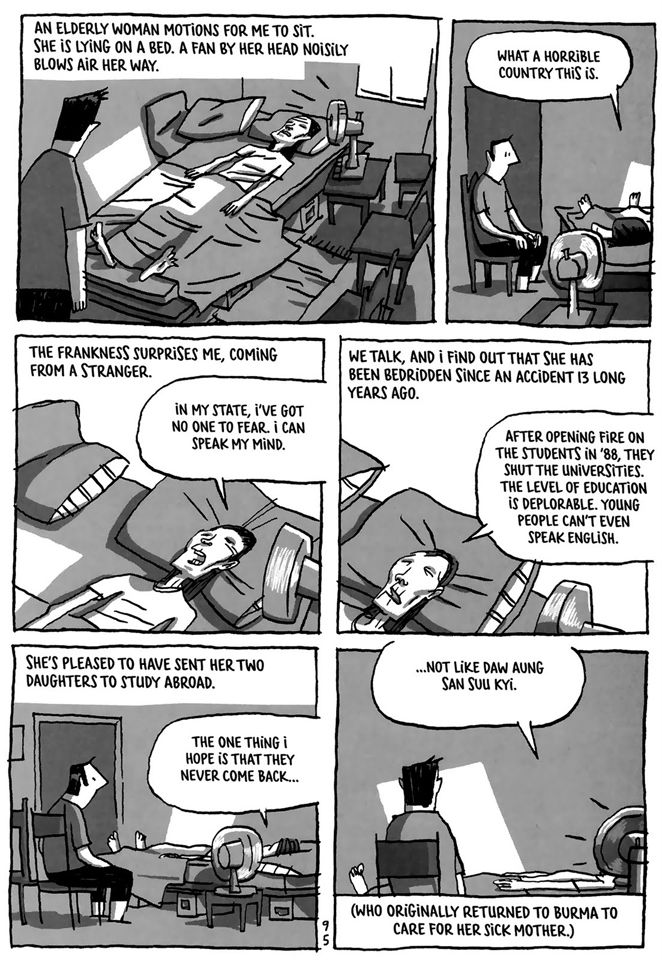 The pacing in Jerusalem is a slow march. And although Guy managed to explore 144 more pages in Jerusalem than in North Korea, many of those pages feel repetitive. After a while I grew weary of his sketching walls, buildings, and people without actually interacting with them.
Then again, there were so many security restrictions that I probably would have just turned to works of fiction in his shoes.
If you're fluent in French you should check out his blog!