on
December 8, 2014
at
12:01 am
You can support my work by contributing to my

Patreon

or buying my comic from

Etsy

!

So a long while back I found myself at Rochester's annual Clothesline Festival and I stumbled upon an artist's who's work I greatly admire.  Dave Pollot.
Dave takes thrift store paintings and adds nerdy goodness to them, don't believe me?  Here's one of my favorites: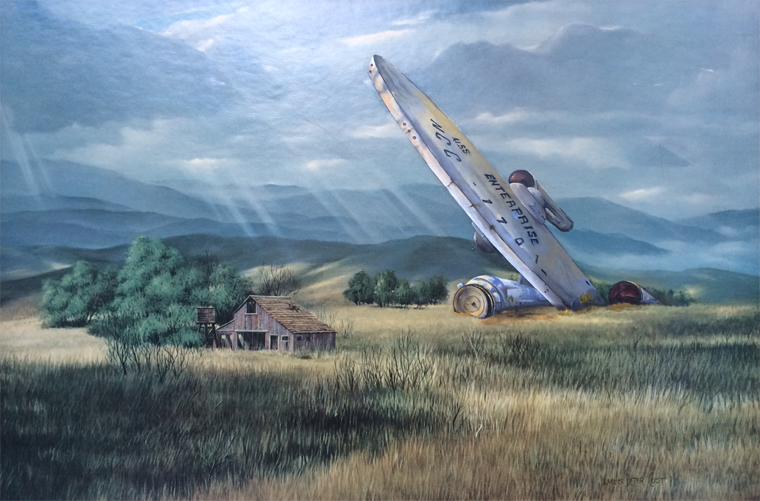 His work is crazy affordable!  From $15.00 single prints to $45.00 packs where you get a bunch.  It's the perfect holiday or housewarming present to a nerd you might know.