Up top is the 2nd comic I did for the "Ask Em" series. The concept behind Ask Em was simple. The "Question and Answer" comic is an easy formula if you want to practice one-liners.
You can tell that I was still struggling with Emily's look. She looks like completely different person in the first frame of the comic. Like most cartoonists my character began to progressively get cuter and cuter. Like in this next comic:
and this one after it: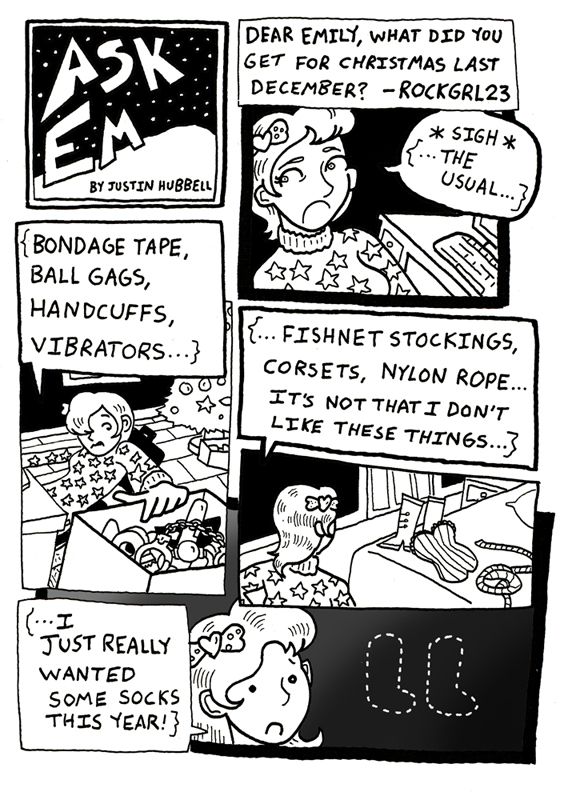 In the early days I made an attempt to keep Emily's gender and orientation as ambiguous as possible. Is she a lady? or a transgender? is she gay? bisexual?
Over time it will become clear that Emily has as much clue as the reader.
I digress. As a final note, if you haven't read any Japanese Horror Mangas lately I recommend Junji Ito's "Uzumaki" or "The Spiral" in America.
The first book in this trilogy actually gave me nightmares. It was the first manga/comic I ever read that scared me. I've been working up the nerve for the last couple years to read "Gyo."
Here's a youtube of the guy!