on
March 25, 2013
at
12:01 am
Hello again! It's been a while but the time has come to make regular updates again. We're going to start with baby steps though, so I don't wet myself. Here are the new things:
• Going to start working on the 4th Draft of Suicide soon!
• Spoke at Storycon!
• Just got back from a trip to NYC, visited my awesome friends such as:
Dana Glover of http://www.dana-glover.com/
Elizabeth Tolson of http://elizabethtolson.com/
Christine Davitt of http://about.me/christinedavitt
Tiffany Joy Butler of http://www.tiffanyjoybutler.com
There were a couple online stints since we last met, such as Ask Gojira, which was my brief but shining period where I was answering questions on Tumblr in the voice of my favorite Kaiju. For example this comic, answering the question "Have you hung out with Mothra lately?"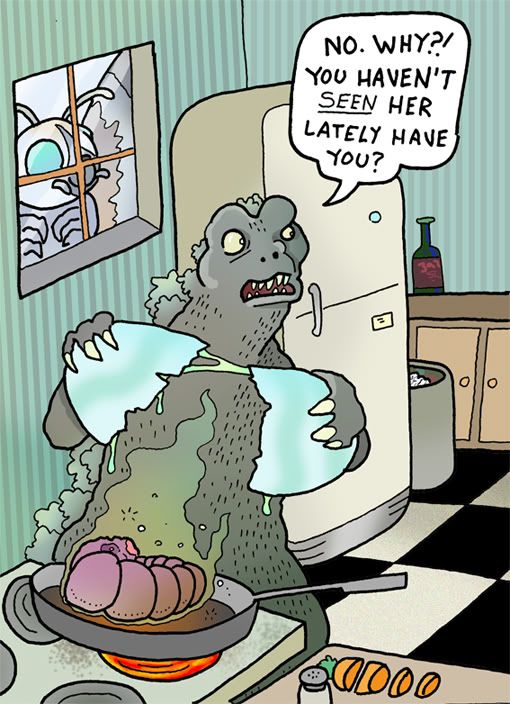 You can check out more of them comics at http://ask-gojira.tumblr.com/
In other news I also have been doing a lot of wood carving lately!
I'm sure I'll be showing off some of my earlier work but here is what I'm doing now. Deus Ex Magnets: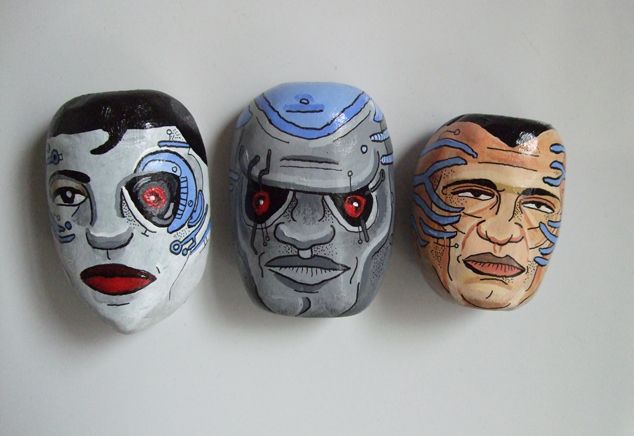 The lady on the left is Anna Navarre, hands down one of my favorite characters in the game, who also happens to have one of the most anti-climatic deaths. Observe:

* * *
"Ask Em" began as a comic I started doing for The Empty Closet, which is a local GAGV publication in Rochester. My initial idea for the comic was based on David Sedaris' "Squirrel Seeks Chipmunk." The idea was to make animal comics and have them speak on politics, gender, and bigotry without being "in your face" about it. Yeah, you try doing that…
I was mumbling about it at work when my boss brought up the point that all the comics in that paper were about men, for dudes. So I set out on a quest to make comics about women. This was good because I didn't know how to draw women very well, and also it had the political benefit of forcing me to think about comics from another perspective.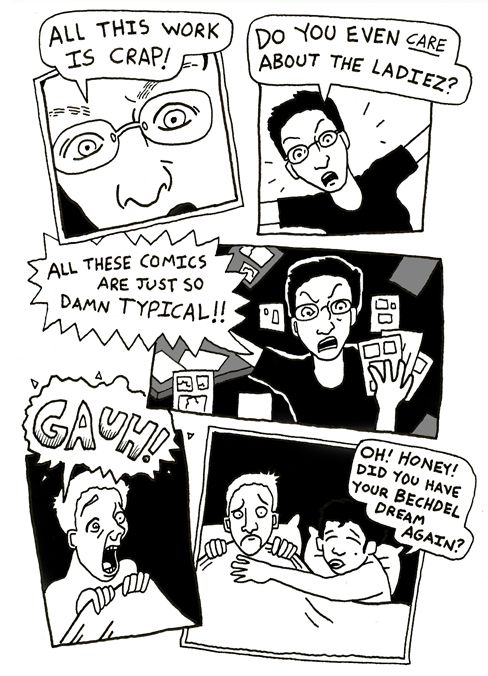 So I fumbled around with random disjointed one-liners until finally settling on a single character. "Emily."
The above comic is the first I ever did and you can see echoes of Bechdel's "Dykes to Watch out For" in the way it's titled. In the past my ability to draw women was crippled by the need to make them "pretty." Emily is a real girl, with real expression and real emotions. Obsessing over how she looked wasn't going to help. Stay tuned for more of Em's story!