on
April 20, 2015
at
12:01 am
This week and for several months to come I'll be working on revisions to Orcs vs Feminism.  Off the bat there are 16 pages I'd like to change: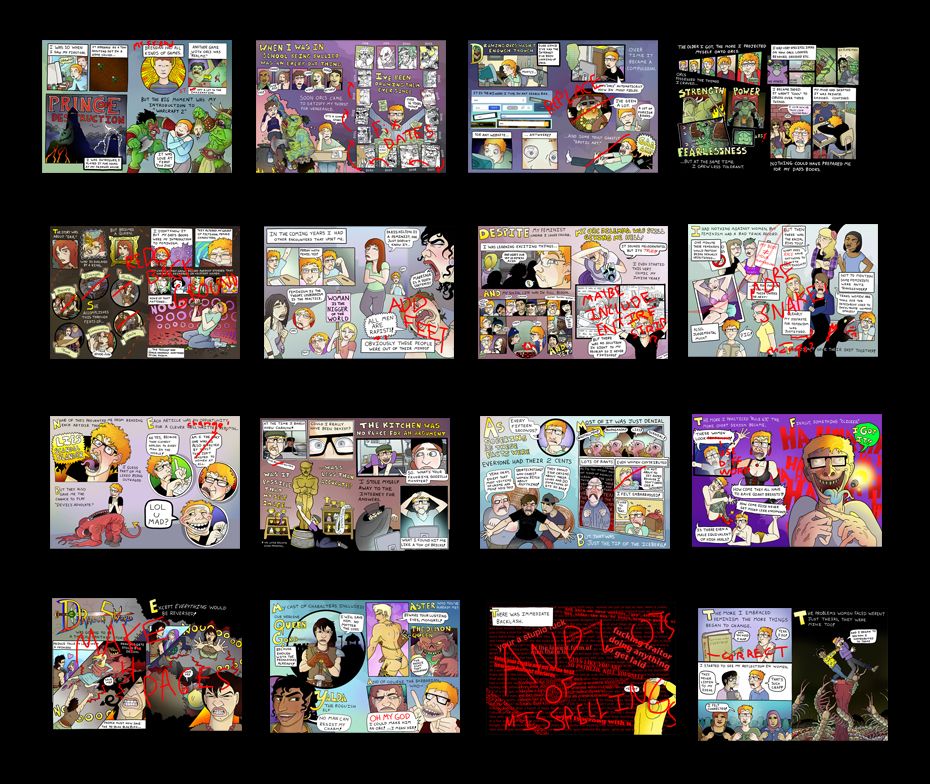 Some of them are pretty minor, for example when I wrote "BELL HOOKS" on the spine of "Feminism is for Everybody" I'd like to change that to the proper "bell hooks."
Others will require a lot more work.  And then I hand the whole thing off to my darling Alex, who will very likely rip me a new asshole when it comes to grammar, punctuation, and general sentence structure.
Then comes the epilogue which will be at least an additional 10 pages.   Then come the chapter drawings (the printed book will be divided into chapters).  Then comes the extra bonus pages, and formatting the whole thing for printers…
…after that comes copywriting, grant writing, paid marketing, kick starter campaigns and all the wonderfully fun stuff you hear artists raving about 24/7
If you'd like to help out between now and then then

check out my Patreon!
Any contribution will get you name recognition in my special thanks page!  How about that?